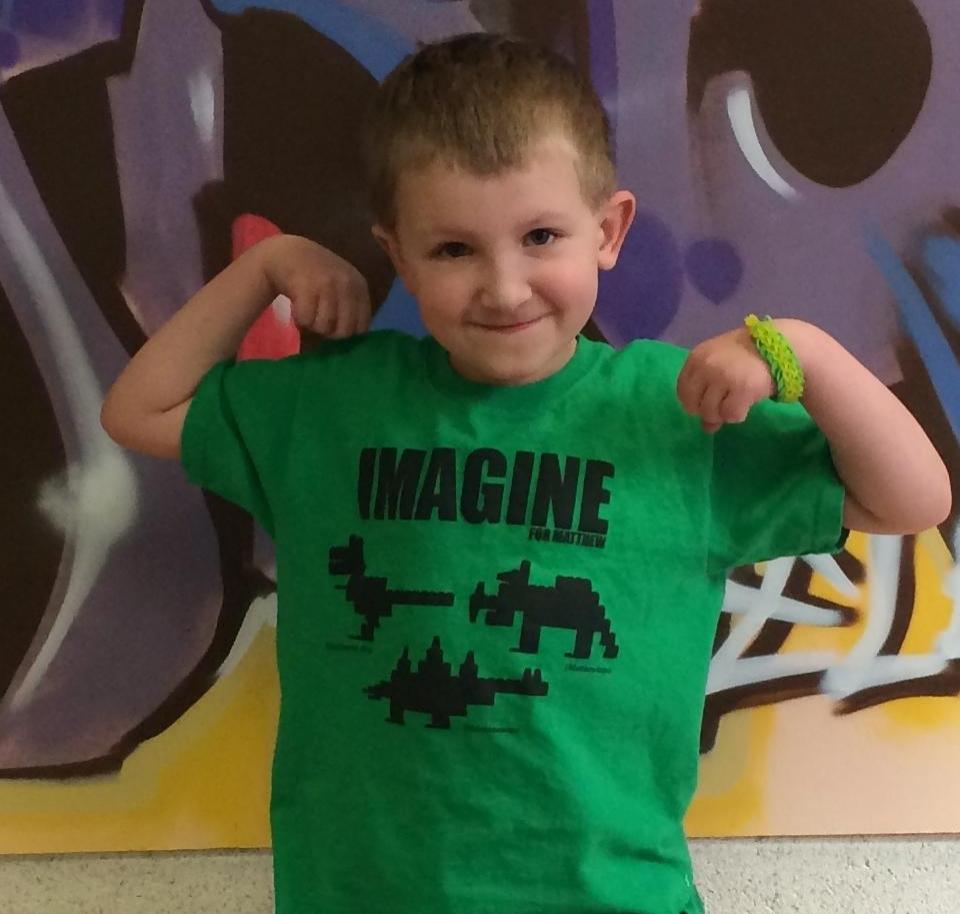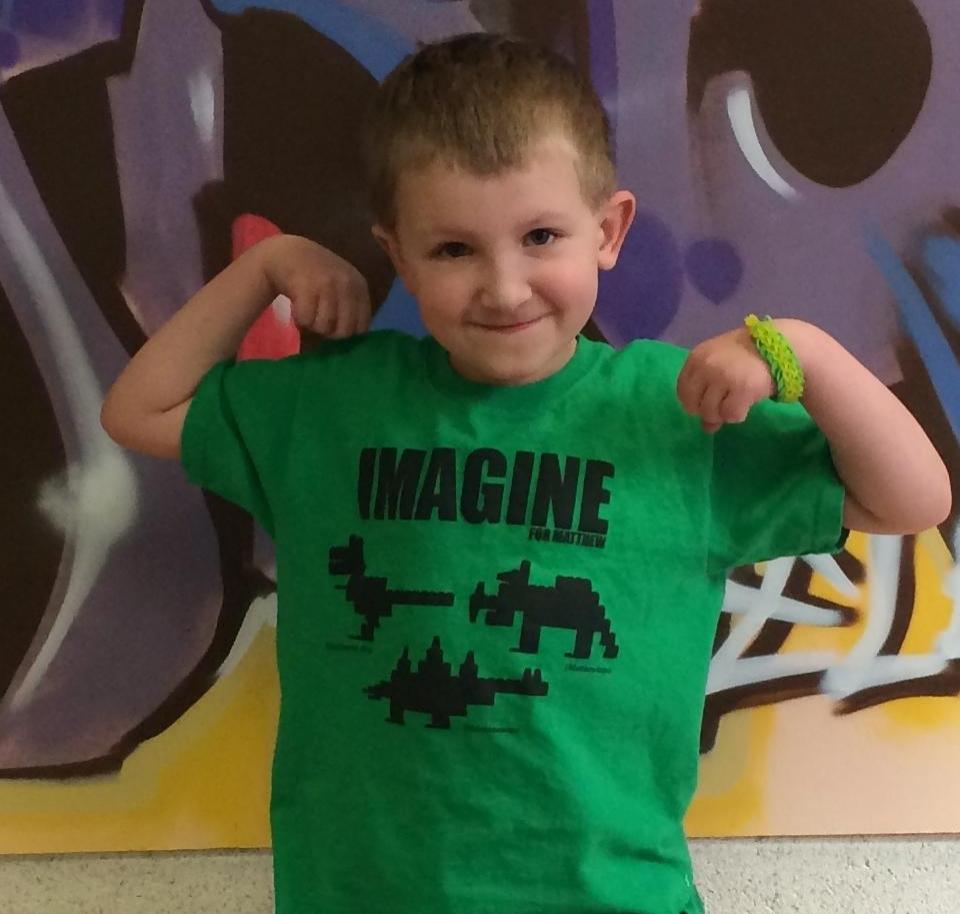 Imagine For Matthew - Kids Tee
$20.00
100% OF THE PROCEEDS OF ALL TEES SOLD WILL BE DONATED TO THE MELENA FAMILY!
If you are in the Mount Carbon community, please consider letting us hand deliver your order so we can donate that shipping cost to the family. Please visit our FAQ page to learn how to make that happen. Shipping is included in the price of the tee.
This tee, created with Matthew in mind, puts some of his favorite elements together, Dinosaurs, Legos, and his favorite color - green.
We created a Mattasaurus Rex, a Melenasaurus and a Matthewitops, in honor of our little guy.
We ran a few designs by our kids, and this was by far the fan favorite!
Tees printed, and fulfilled, and a generous contribution is being made by: